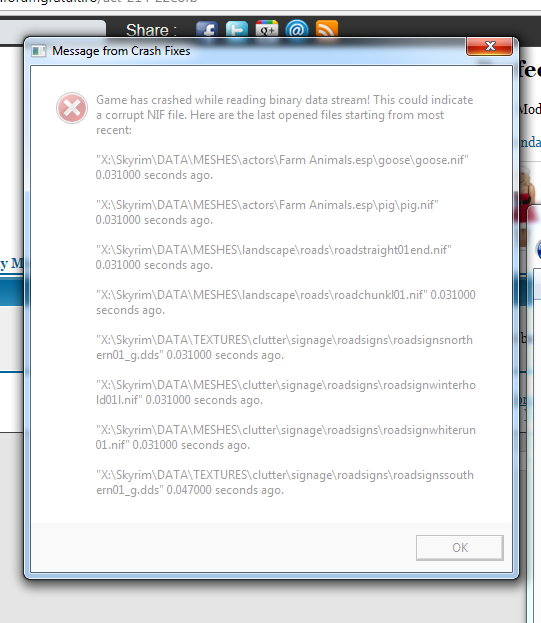 I've included a picture of the error message. I installed using the legendary guide. I get this crash everytime I've tried to go near people or fast travel to a city or inn. The gameplay is otherwise fine in an open field with say, just wolves. No stuttering, movements are smooth, no lag. :( 
Things I've tried:
NIFHealer 
Cleaning Masterfiles
Tweaking skyrim ini/enblocal files to recommended settings
Made sure autosaves are off and any temp files deleted
Closed all programs running in the background except skyrim
All drivers up to date
I haven't added any other mods or messed with original downloaded list.
My specs: 
16gb RAM
Nvidia 980GTX