Hey guys, I hope you can help me with this.
I installed everything like the tutorial said and did not change anything.
I normally played the game with the second savefile the Game provided me with, until i got into Falskaar.
Now that I'm there everything was fine and i went to Ambers Creek to get some quests going, when i leave the Town to the east, the game crashes with the following message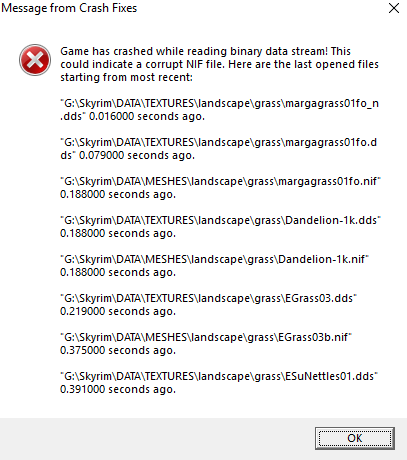 Can u guys help me with this?